SKILL STACK
LANGUAGES & FRAMEWORKS
JavaScript, PHP, HTML/CSS/SASS, Ruby on Rails, Node.js, React, jQuery, WordPress, WP Roots Stack (Trellis/Sage/Bedrock), Bootstrap/Bulma/Foundation
SYSTEMS & DATABASES
Git/GitHub, JIRA/Trello/Github Issues, MongoDB, PostgreSQL, MySQL
ADDITIONAL SKILLS
Adobe Photoshop, Lightroom, XD, Illustrator, Google Web Designer, SEO
PROJECTS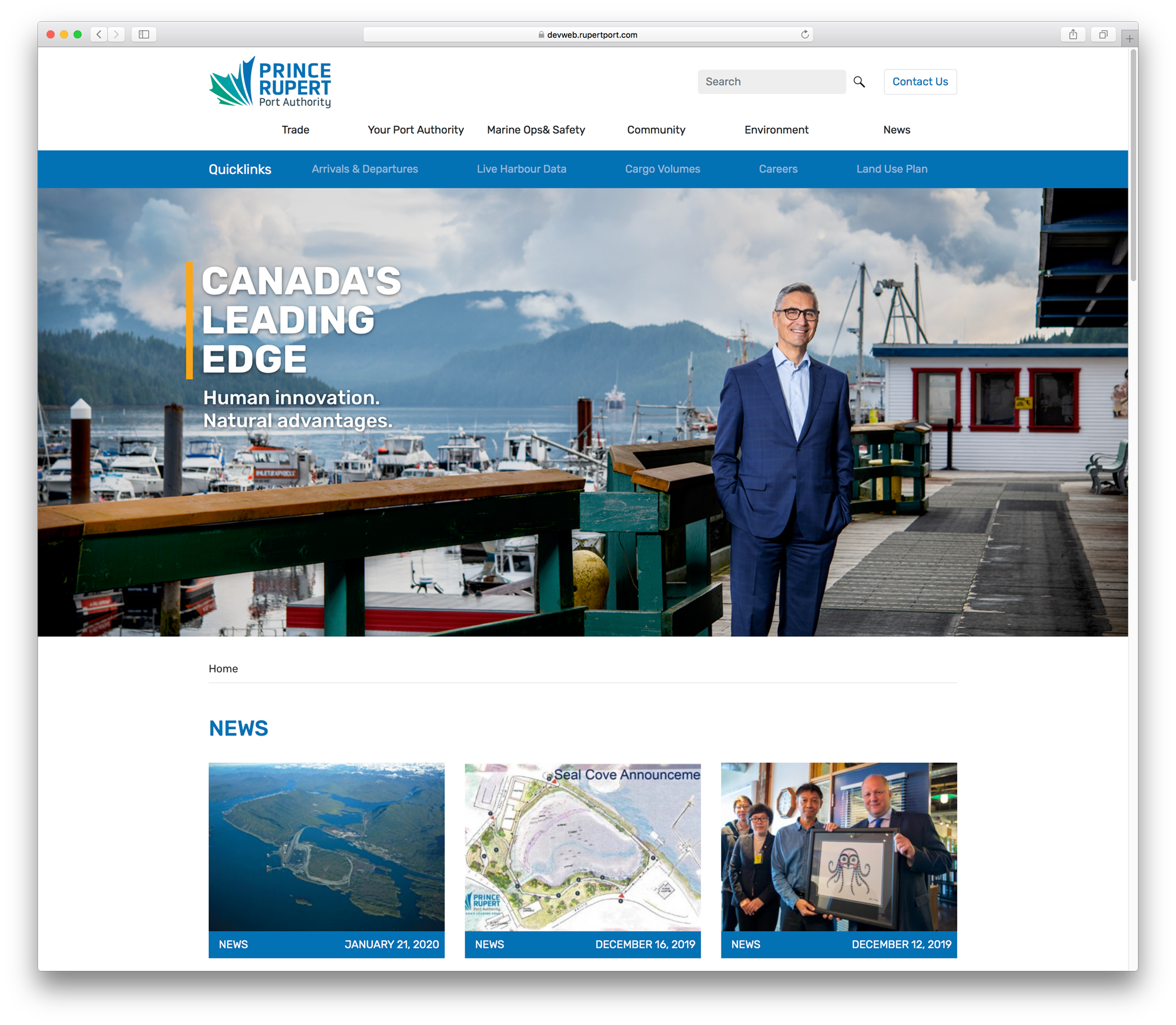 Port of Prince Rupert
March 2019 - December 2019
Assisted in the creation and deployment of a large scale website for the Port Authority of Prince Rupert. A major player in international trade and a project that presented unique challenges, I collaborated with designers and copywriters in order to deliver a robust wordpress-built site.
View Website
TableFour
July 2018 - August 2018
Created a robust full stack application over the course of two weeks. Fully deployed with Digital Ocean.
GitHub Repository
CHATTY APP
July 2018
Student project: A responsive real-time chat app built with React, WebSockets, Node.js, and Express.
GitHub Repository